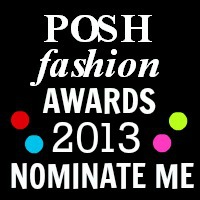 As some of you may be aware, the lovely Tolly from Tolly Dolly Posh has started up her own blog awards to help give smaller blogs a bit of spotlight. I think this is an amazing idea and think as many people as possible should take part!
I just wished to let you all know that if any of you want to and think I deserve it I would be really appreciative if you could nominate me for the 'Best Young Blogger' category. If you do so comment or tweet me letting me know so I can thank you personally!
If you don't wish to vote for me....don't! I know there are some amazing teenage bloggers out there so picking who to nominate may be tricky!
♥